High Quality, Great Work, Great Prices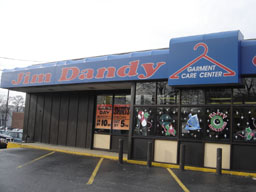 Since 1957, Jim Dandy Cleaners has been serving and satisfying families across Long Island for over 50 years. It's been our goal to care for our customers' garments as if they were our own. Our quality and customer satisfaction is the main reason for our success. Another reason for customer loyalty are our great prices. We always maintain great prices on all our work so our clients get the best of both worlds. High quality, great work and great prices. A winning combination at Jim Dandy Dry Cleaners.




Same Day Service
At Jim Dandy Cleaners we offer same day dry cleaning service at no extra charge. Monday thru Friday, bring your items in by 1pm and you can have them by 4pm. On Saturday, bring them in by noon and they will be ready by 4pm. Bring your laundry in by 10am and it will be ready by 5pm. We also offer beautifully laundered shirts on a hanger or in a box for only $1.25 each!

Jim Dandy Dry Cleaners isn't just top quality dry cleaning at the lowest prices, we also offer the best in Tailoring. We have 3 full time tailors waiting to serve you! We also offer Free box storage with a $25 minimum incoming dry cleaning.

Getting married? You'll want the best care for your beautiful wedding gown. We prepare, box and preserve your gown so your memories are safe forever. We also offer Bridal Gift Certificates which any bride would love to get!

Check out our new Huntington Location
Grand Opening!
PICK UP & DELIVERY IN HUNTINGTON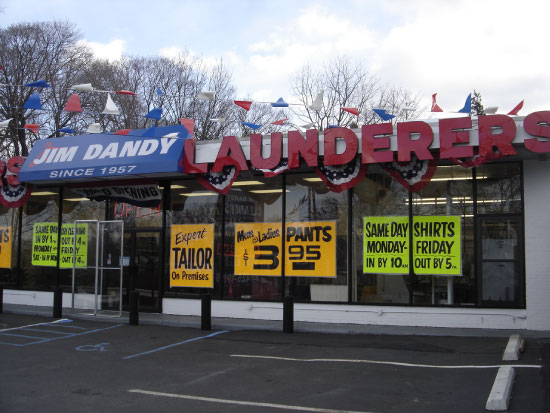 .